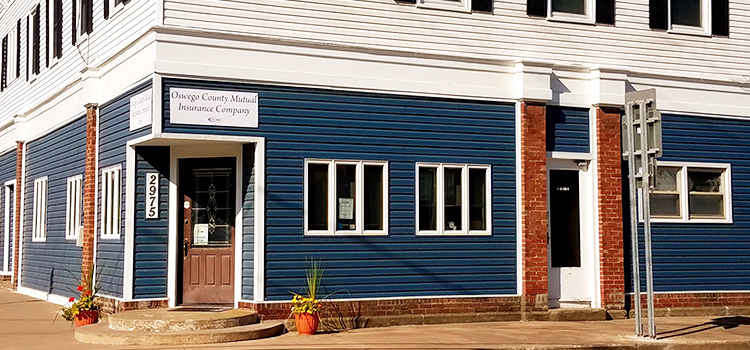 Our History
Oswego County Mutual is a product of a countrywide insurance movement that started during and after the Civil War. Farmers across our country needed to protect their homes, and to them more importantly, their barns and livestock from fire. Local farmer organizations called the Grange were instrumental in setting up associations that later were recognized as true insurance companies, once they adopted charters and were recognized by various state insurance departments.
Local Granges appointed one person from each grange to be a director of the fire association, hence our original name The Fire Relief Association of Oswego County.
Our directors first formed on March 20, 1878 as an unincorporated association for the purpose of reimbursing fellow Grange policyholders for damages sustained by fire or lightning to property that they insured with the association.
The directors, according to our bylaws and charter, would meet four times annually. The directors took applications from their home grange, policies were made out by hand in the Secretary's home and mailed out, no bill was enclosed as there was just the Secretary's salary of $100, mailing, and printing expense. Once losses were sustained, the directors would meet and they would send out an assessment to pay the loss by postcard.
Each grange member that had signed up for insurance had to pay their director at the next Grange meeting or send the money to the Secretary's home, as it was due in 30 days. For many years less than $100 was carried over from one year to the next. If you didn't pay your assessment on time 10% was added.
By 1894, the company's receipts were $6,509.37. It spent $4,878.22 (75%) on losses and $1,631.15 (25%) on expenses. The financial panic caused the company to lose 5% of its gross volume in that year.
Over time, the company added Cayuga County to its authorized territory and in the late 60's the company added all counties of New York State except the five counties of New York City to its charter.
On August 12, 1970 the company changed from The Fire Relief Association of Oswego County to Oswego County Mutual Insurance Company.
---
The company has changed in many ways over the years, offering new products, advancing our technological capabilities, and spreading our risk across a larger territory of New York State. In the end, Oswego County Mutual has kept its small town roots making sure to take care of the policyholder first as that is how this company was formed, by the policyholders, and that is how we will continue to be successful.
Contact OCMIC today to find an agent in your home town or to talk with one of our representatives!